We left Paul and Marion's house and took off for Denver to check out some old stomping grounds of Dad's. I fell asleep in the back of the car, dreaming of my bed and home. Dad began to realize that he didn't really know much of the area anymore because it had blown up so much since he'd been there last. We went to see Red Sky Condominiums, Topaz at the Mall, and Riverfalls (old places Mom and Dad lived) and then drove down to see the house that I was born in, so to speak. Mom and Dad built this house in Elizabeth, and I spent my first years of life there. Dad was thinking how he'd always be torn between the two states he's lived in.
We ended up at Aunt Debbie's house in Westwood, KS after another long drive across I-70. We were able to finally take a look at all of the pictures we had taken since San Diego, and it was great to be in a comfy house. After loading all of our pictures, Debbie brought out some old pictures of Mom as a young lady. That was a hoot! We ate out at Johnny's Barbeque and were able to get in a swim at the Sylvester Powell Community Center near Debbie's house.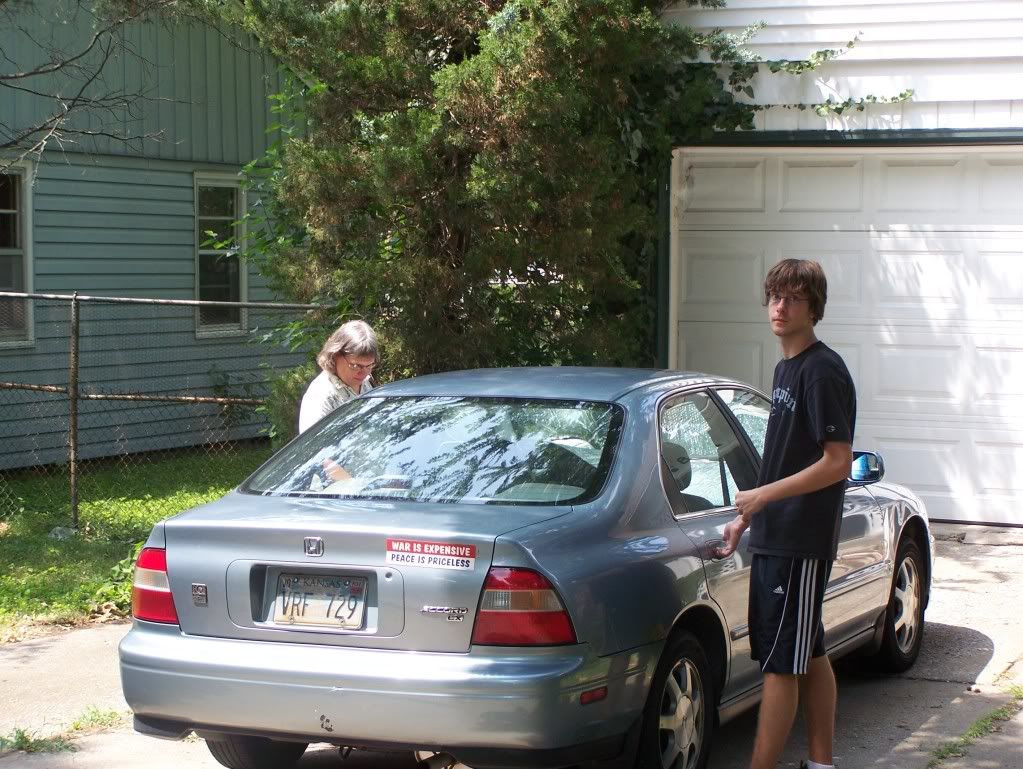 We'll be taking off for home soon and we can't wait to be there.